Last Chance Summer: An Erotic Story
By: Lexie Bay
Genres: #AudioBook #BadBoy #CarnyFairgrounds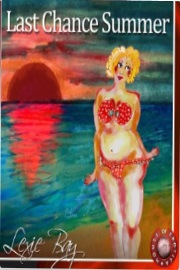 Audible-Unabridged

The funfair is coming to town, to the sleepy seaside town where she lives. She has a weakness for fairground boys and this hot and steamy tale takes us into her world as she enjoys the last chance of the summer encounter..

Author's Bio:

Lexie Bay is the "Queen Of Smut"

"I write cheeky smut and naughty erotic fiction"
#KinkyLiterature, #KinkyBooks, #EroticFiction, #EroticLiterature, #Erotic, #Erotica, #Kink, #Kinky, #Fiction, #KinkyLit
Purchase Options
---

Amazon Available Formats:
Kindle, Audible
---
---
More Books By: Lexie Bay